MIGRANTS BLAMED FOR THE UK GOVERNMENT FAILURES 
Reports earlier this week from a migrant processing centre in Kent, near the English Channel painted a heart-breaking picture
Reports earlier this week from a migrant processing centre in Kent, near the English Channel painted a heart-breaking picture: the centre at Manston, meant to house up to 1600 people, accommodated as many as for 4000 people, including families and unaccompanied children. The facility, a former RAF base, with its basic conditions, was intended for a 24 hour stay. After that, migrants should be moved to a more suitable accommodation, including in hotels, while their papers are being processed. This is the UK law. However, it emerged that the Home Secretary Suella Braverman refused to provide funds for alternative accommodation, despite advice that it would be against the law. The Home Secretary denies deliberately ignoring that advice.
The overcrowded facility was housing migrants who cross the English Channel on small boats, mostly planning to claim asylum in the UK. Setting aside the dispute around unsuitable accommodation, it is clear that the Home Office is taking too long to process asylum applications. So long, in fact, that to date only 4 per cent of last year's applications have been processed – and none from this year. At this rate, the UK is unlikely to catch up with the growing number of arrivals crossing the channel.
Chaos at the Home Office prompted the Home Affairs select committee to declare it "by far the worst-performing department in Whitehall". All journalists used the document of oral evidence to get their information on the channel crossings, however, some twisted it to spread xenophobia, rather than to analyse the facts.
Kelvin McKenzie, a former editor of The Sun, was one of the first commentators to post a thread of hateful tweets based on the information from the hearing. He took aim at Albanian migrants.
Why Albanians? It has emerged that in recent months a large proportion of people crossing the Channel in small boats were Albanians. It was also said that the proportion of Albanians among the new arrivals is going down slowly, and that proportions of different ethnic groups change from month to month. However, this did not stop Mr McKenzie from declaring the arrival of an estimated 12 thousand Albanians "an invasion". This hateful term was later repeated by the Home Secretary Suella Braverman in parliament.
In response, Albanian Prime minister Edi Rama condemned Braverman's hateful language. Focussing on Albanians, numerous commentators condemned them as illegal migrants and conflated their migration with organised crime. Robert Peston, ITV news political editor, tweeted on the story:
"There is a particular problem with Albanian men crossing the Channel illegally to find work for around 9 months or to work in crime, such as county lines drugs trade. According to Home Office, up to 2% of Albanian men have come to UK illegally or contemplate doing so."
Allison Pearson of The Telegraph similarly conflates criminality and Albanian migrants in her xenophobic comment:
"Now the focus has switched to Suella Braverman's "language". What about the actual fact that 10,000 Albanian men, aged 20 to 40, have landed on the Kent coast in the past few months? Albanian drug gangs run the UK's cocaine trade. This is frightening."
It is true that everyone crossing the channel on a small boat enters the UK illegally. But is it a crime to cross the UK border without a visa if you are claiming political asylum? Robin Lustig, a former BBC journalist, insists that asylum seekers crossing the Channel without valid visas are not breaking the law. His categorical statement triggered a furious discussion on twitter.
Here, both sides have a point. There are few options for an asylum seeker to enter the UK legally. For this reason, the Home Office does not prosecute them for turning up without a visa if they have a valid case and apply for asylum straight away.
However, this debate is not relevant to the vast majority of Albanian arrivals. They are mostly young men looking for work. They are not interested in claiming asylum. When they do, they are usually rejected, and many do not even see their application through. Instead, they try to get away from migrant detention centres and further into the country in search of work. This is illegal behaviour, but it does not mean that these men come to the UK to join criminal gangs. If the UK economy needs Albanian workers, working visas for a few months would be a more efficient, legal solution, and a way to bring down the number of asylum seekers.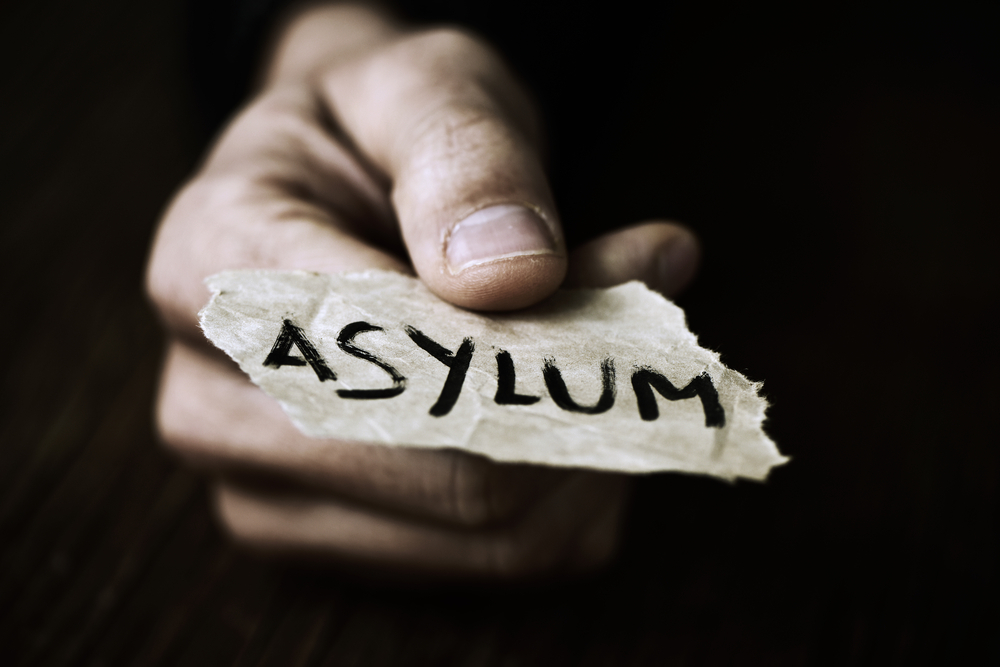 Blaming migrants for chaos at the reception centres, conflating asylum seekers with temporary migrants and all migrants with criminal gangs diverts attention from the failings of the UK Home Office and spreads xenophobia. Taken to its extreme, it questions anyone's right to asylum, as is evident from the following heated exchange on TalkTV between migration policy expert Zoe Gardner and Julia Heartly-Brewer.
In the exchange above, and elsewhere, journalists are quoting the figure of 1-2 per cent of Albanian male population going to the UK. This figure comes from the Home Affairs Select Committee hearing, stating that around 10 thousand male Albanians, which represents between one and two per cent of Albania's male population, have come to the UK over the past year. Most stay six months to a year, work illegally, send money to their families, then go home. They do not settle in the UK.
This fact did not stop a former UK politician Nigel Farage from calling Albanian temporary migrants a "flood" and to linking it to the UK population growth. The UK population has grown by 8 million since 2002, yet temporary migration is not part of it. Farage's false claim conflating population growth with temporary migration went unchallenged on BBC Radio4.
Another glaring example of fearmongering through bogus numbers came from Allison Pearson of The Daily Telegraph, when she tweeted:
Just fyi @BBCMarkEaston It's crystal clear the UK accepts way more asylum applications than comparable countries. Not what you implied, is it? Tell your viewers@BBCNews
Here Pearson confuses percentages of asylum applications approved with absolute numbers – an embarrassing mistake for any adult educated beyond primary school. Numerous commentators pointed out where she went wrong, yet she did not remove her tweet.
Here's one sobering statistic worth taking away: the UK has a backlog of over a hundred thousand people waiting for a decision on asylum. The UK taxpayer is paying for this backlog. In the past, the country was able to cope with much higher numbers of asylum applications.
But post-Brexit arrangements, or lack of them, have slowed down the processing of asylum claims.
No "invasion", then, just a self-inflicted problem for the UK government.
Author: Dina Newman
Photo: Andrew Chisholm/ Shutterstock
This article was first published at MDI website, and it has been republished here with permision.